To view parent details of the student follow the instructions below.
Click on the "Admissions" tab on the left panel, click on "Parents details"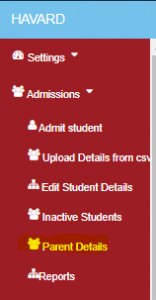 A window will open on the right side containing different names of parents.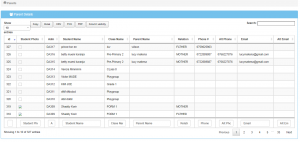 To search for a specific parent name, type His/Her name on the search bar and click search

You will be able to view the student related to the parent and all the information on the parent
You can download the information as an Exe file, Pdf or print

To edit parent details, click "Edit student details"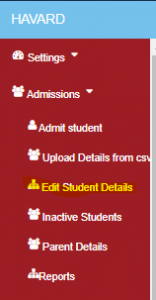 On the right side click on the "Edit button".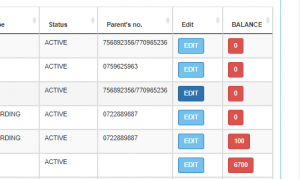 on clicking, a pop up will appear containing the student details, click on the "parent details" tab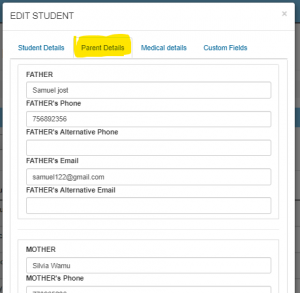 After editing the details click on the "Update" button to save the new details