To do a student invoice on "E-learning" click on "monthly invoice"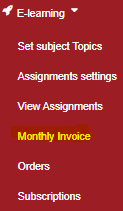 First, you will have to select the period that you want to invoice, click on the drop-down containing the year, then select the students you want to invoice by checking the boxes. `This is for invoicing students who need to use the e-learning module.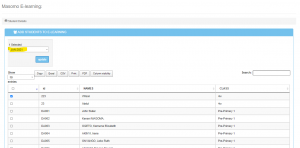 You can also search the student by their names in the search box.