Click on "Expenditure" then "Expenditure payments"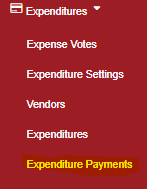 Here we record payments that have been made towards the supplier's invoices recorded earlier. These payments are the ones paid using petty cash.
Under Expenditure payments click on the Petty cash vouchers button.
You will be directed to a new page as shown.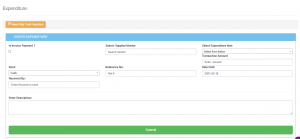 NOTE: You can record the various payment expenses here whether there is a supplier with an invoice or just a normal payment for those without the invoice.
With Invoice.
Click on the Is invoice Payment check box.
Search for the supplier.
select the invoice number.
enter the amount.
received by who
reference number.
Enter a description then click submit.
With this, you will have recorded payment for the suppliers who had been invoiced.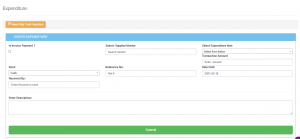 2.Without Invoice.
If the supplier has not been invoiced then do not select his invoice payment check box.
Search the supplier
Choose the expense item from the drop-down.
enter the amount.
enter the payment method and reference number and also any description if available then simply click submit.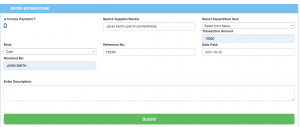 NOTE:
if the payment was made by any other means other than petty cash then click on the edit button on the required invoice then click pay. Here you are able to record payments made towards a given invoice that did not use the petty cash.

Click on the print button to print the receipt. Click on the payment details button to enter details such as received by who and so on.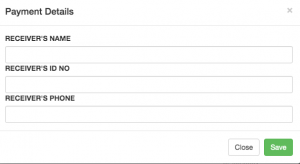 This will be saved on the payment voucher which can be printed and given to the person required.