In the set subject number, you'll be able to set the number of subjects done per stream and the examinable subjects, to do this click "Settings" then "subject number". This is important when generating the class reports and the reports in general.

On the new form, enter the details such as select the class, enter the maximum number of subjects, select the subjects done in that class then enter the examinable subjects( those used in calculating the marks) and click on submit to save the details entered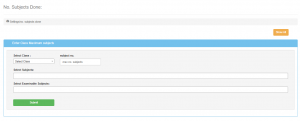 To edit the details click on "Show all" to open the edit form as shown, click on "Update" to edit the details.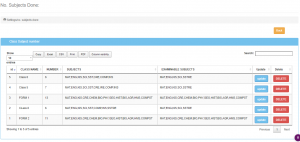 On clicking update, a popup form will be opened, edit the contents and click on "Update"